General Tutorials
RPG Tutorials
Creating our first Map, drawing a bedroom, as well as adding some NPCs and setting up Automatic Movement and Actor Routes for them to follow.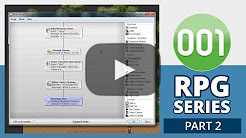 Creating our very first quest, learning how to connect two Maps together, changing the player's name, as well as placing Items and changing how the player will interact and equip them.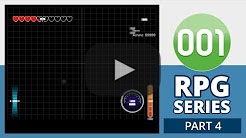 Adding new resources, creating a start menu and changing how the player&'s health is represented on the HUD.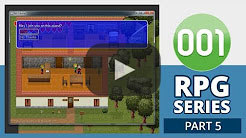 Making magic, adding a new party member and creating a kill quest, as well as building our game so that others can play it.
Create a flashlight as well as making a roof for our bedroom that toggles on/off when the player enters/leaves.
MMORPG Kit Tutorials